The most asked question comes from choosing the right solution when it comes to improve own security and protection of speeding tickets. And the cheapest way to do that beside using free radar or premium POI apps are actually the most popular Ooono co-driver (ooono® on Amazon) and Saphe one+ (Saphe One+ Amazon) or Saphe Drive Mini (Saphe Drive Mini on Amazon) with a small display which is of course our favorite. We would also compare these with the latest Navty P1 Edition (Navty P1 on Amazon) a modern radar detector but therefore later.
Is Saphe / Ooono legal?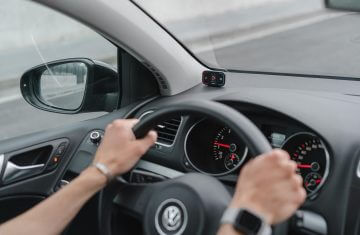 In some EU countries, it is legal to use traffic alarms such as Saphe or Ooono to warn about traffic controls etc. However, it is not legal to operate the mobile phone while driving unless you can do this without touching the phone, i.e. a Saphe traffic alarm actually gives you a legal opportunity to report and confirm alarms, as you are allowed to operate the cell phone via retrofit buttons on the dashboard – which the Saphe traffic alarm is.
There are also devices that can detect speed cameras and thus alert the driver, but these are not legal to use in Denmark, which is why Saphe uses reports from users to determine the positions of traffic alarms, which is legal. And there are countries where the rules are more complicated, e.g. in Germany the driver of the car is not allowed to use apps and the like to receive alarms for speed cameras, but passengers may, which is same as radar detectors.
Rules may vary in other countries, so we advice you to check the specific rules in your country
Saphe One+, Saphe Drive Mini and ooono V3 in comparison.
Where the traffic alerts differ from each other, there is a short description. Note that all functions and technical data are taken directly from saphe & ooono's website and app.
| | | | |
| --- | --- | --- | --- |
| Data providers | Saphe One+ | Saphe Drive Mini | ooono V3 |
| Blitzer.de – Germany | 4.000.000 | 4.000.000 | 4.000.000 |
| Flitsmeister – Netherlands & Belgium (Motorists in Network) | 5.000.000 | 5.000.000 | No |
| Own network (Saphe & ooono) | 900.000 | 900.000 | No* |
| Social Drive (Spain) | Yes | Yes | No |
| TraffiHunter (Hungary) | No | No | Yes |
| Total data volume (drivers in the network) | +11.000.000 | +11.000.000 | +5.000.000 |
What types of alarms does the traffic alarm have?
| | | | |
| --- | --- | --- | --- |
| Alarm types | Saphe One+ | Saphe Drive Mini | ooono V3 |
| Stationary speed cameras | Yes | Yes | Yes |
| Mobile speed cameras | Yes | Yes | Yes |
| Traffic light camera | Yes | Yes | Yes |
| Section Control | Yes | Yes | No |
| Distance speed trap | Yes | Yes | No |
| Danger on the road | Yes | Yes | Yes |
| Accident | Yes | Yes | No |
| Car on the emergency lane | Yes | Yes | No |
Ooono / Saphe reviews on Amazon
Based on Amazon reviews, 73% of users are very satisfied with the Ooono and give it a 5-star rating. Surprisingly, and not entirely comprehensible for us, only 59% of Saphe customers award the 5 stars on Amazon.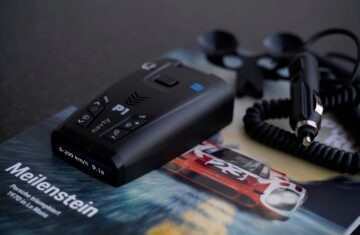 How reliable is Saphe / Ooono compared to mobile radar detectors? Our Conclusion
First of all, both devices are very simple to use. However, what is crucial for us is the reliability of the automatic connection with the smartphone, because that is what matters. Every time you start a journey, this should work automatically without any awkward connection. We like this much better with Saphe. (Tested on several smartphones iPhone / Android models).
The most important: reliability depends on the network – both user number but frequency of route usage. During the day, on frequently traveled routes, the social network is enormously effective. At night and on less frequented routes, these systems are inferior to a classic radar detector.
Furthermore, it must not be forgotten that a radar detector can only detect radar measurements and conditionally laser – in the case of laser or other measurement techniques, unless they are not included as fixed speed cameras per POI, a radar detector also does not recognize or sometimes principle conditionally late.
For our comparison we used Navty P1, which is also equipped with same blitzer.de fixed radar / threads database as the ooono and saphe but can also detect real time radar and laser threads which the other can not. But it has to be also said that laser detection is just possible when the laser beam is hitting the device directly which sometimes is simply not possible even with a second 360 laser lens which the P1 has on the top of the device to optimize laser detection to the maximum.
Protection level of the social network: 75%
Protection is around 70% and 5% which can be not achieved even with a modern radar detector because of using other measurement techniques.
Protection level of a good mobile radar detector: 80%
Protection via modern radar detector including GPS and POI radar / danger spot database: 70% and around 10% of threats which can not be solved via social network.
Protection level of both technologies: 80-90%
Therefore, we see both technologies as very useful and therefore recommend best to use both together, if legal. All assumptions vary due to network effects and countries as well as measurement techniques used.