Описание

Valentine One V1 Gen2 is an entirely new security instrument that outperforms by a clear margin even the most highly-evolved version of V1. Inside the all-new magnesium case is an all-new, and patented, radar-seeking engine adapted from a concept used by military CHIRP radars to find fainter targets farther away with higher precision. Ka-band range is impressively better in Valentine One V1 Gen2. K-band range is also improved. New SAW-D2L and LNA technologies enable this substantial range increase over traditional V1 while also providing a breakthrough in stealth.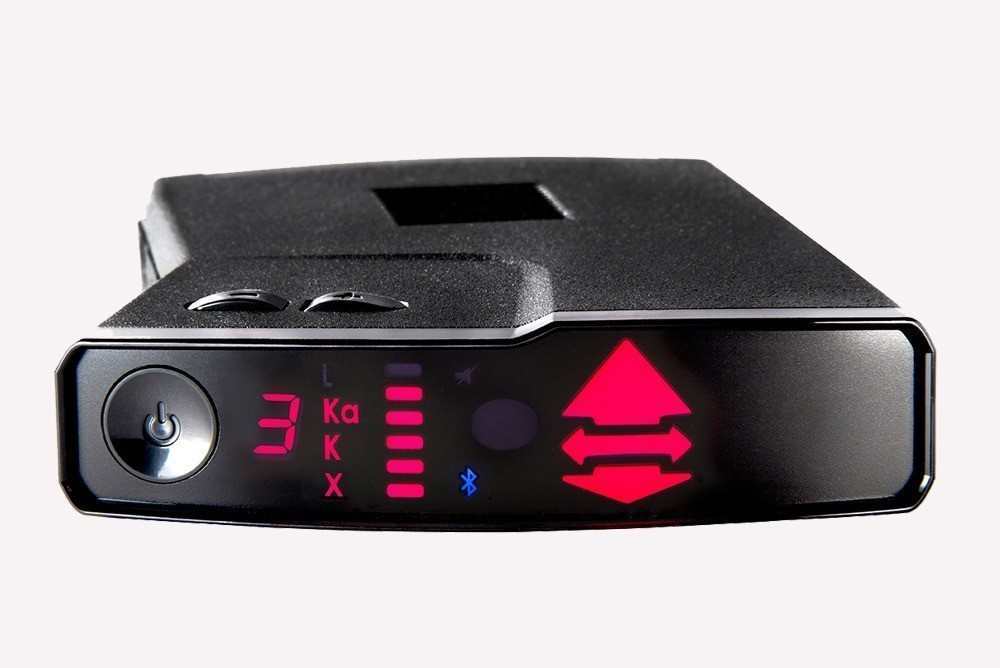 Valentine One V1 Gen2 – What's Included
Valentine One Gen2 Radar Detector
Quick Start Guide
Windshield Mount
Visor Mount
Power Cord, Coiled — 2 ft. stretches to 8ft
Power Cord, Straight — 8ft
Lighter Adapter
Direct-Wire Adapter
Wiring Harness Connector
Spare Fuse
Spare Suction Cups
Valentine One V1 Gen2 introduces K-Verifier technology to improve resistance to Blind Spot Detection systems in new cars and to reduce false alarms from automatic store-door openers. Built-in Bluetooth 5.0 enables a wireless connection to your Apple or Android smartphones and tablets. The free app—V1Connection, the app—will run on your device, giving you a revolutionary new way of analyzing the live stream of threat information flowing from V1 Gen2. You'll also have access to future firmware upgrades.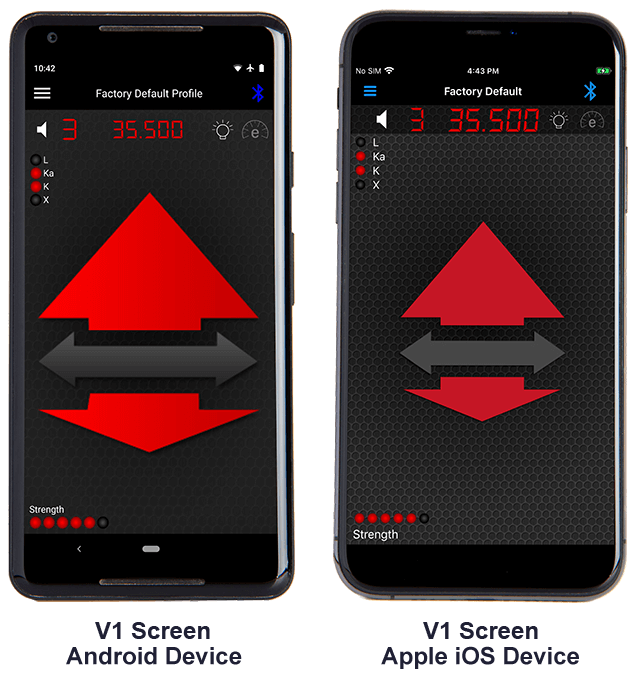 New LNA technology: The only way to extend range is to detect ever weaker signals. Think of LNA as a signal magnifier.
LNA has another benefit—it acts as a one-way valve, trapping LO output before it escapes V1 Gen2's magnesium case. That's the key to stealth. V1 Gen2 is practically undetectable.
New, and patented, SAWD2L Detecting more radars adds exponentially to data flow. SAWD2L jumps the processing rate more than a hundred times, enabling V1 Gen2 to quickly sort speed-trap radar signals from today's glut of lane-change and crash-prevention radars.
Range superiority
LNA's faint-signal acquisition feeding the high-rate analysis of SAWD2L adds up to a breakthrough in radar early warning. The range increase on Ka band is especially dramatic. Our new K-Verifier weeds out unwanted K alerts.
Our free apps enable advanced threat analysis, easy programming, and instant upgrades of V1 Gen2. Smartphone connection via Bluetooth is built in.
Dimensions: 4.6in. L x 3.8 in. W x 1.0 in. H. Weight: 6.5 oz.